Project Type:

Brand Identity
Programs Used:

Tinkercad, Apple Procreate, Adobe Photoshop, Adobe Illustrator, Adobe InDesign
Art Direction:

Prof. Jenny Kowalski for GAID Advanced Graphic Design 3001
Phlox is a café that serves as a haven for nature enthusiasts looking for a cozy, plant-themed atmosphere to catch up with friends, get work done, or simply enjoy a good cup of coffee.
At Phlox, you can enjoy anything and everything nature-themed: grab yourself a Lavender Latte and shop a collection of house plants and gardening supplies, complete with individualized plant care and growing tips to help you get started.
Phlox prides themselves on using in-house ingredients and composting their coffee grounds and leftovers at the end of each day, leaving little to no carbon footprint. They also donate a portion of their proceeds to conservation-focused nonprofits, and any plant care supplies they don't sell are donated to local community gardens at the end of each month.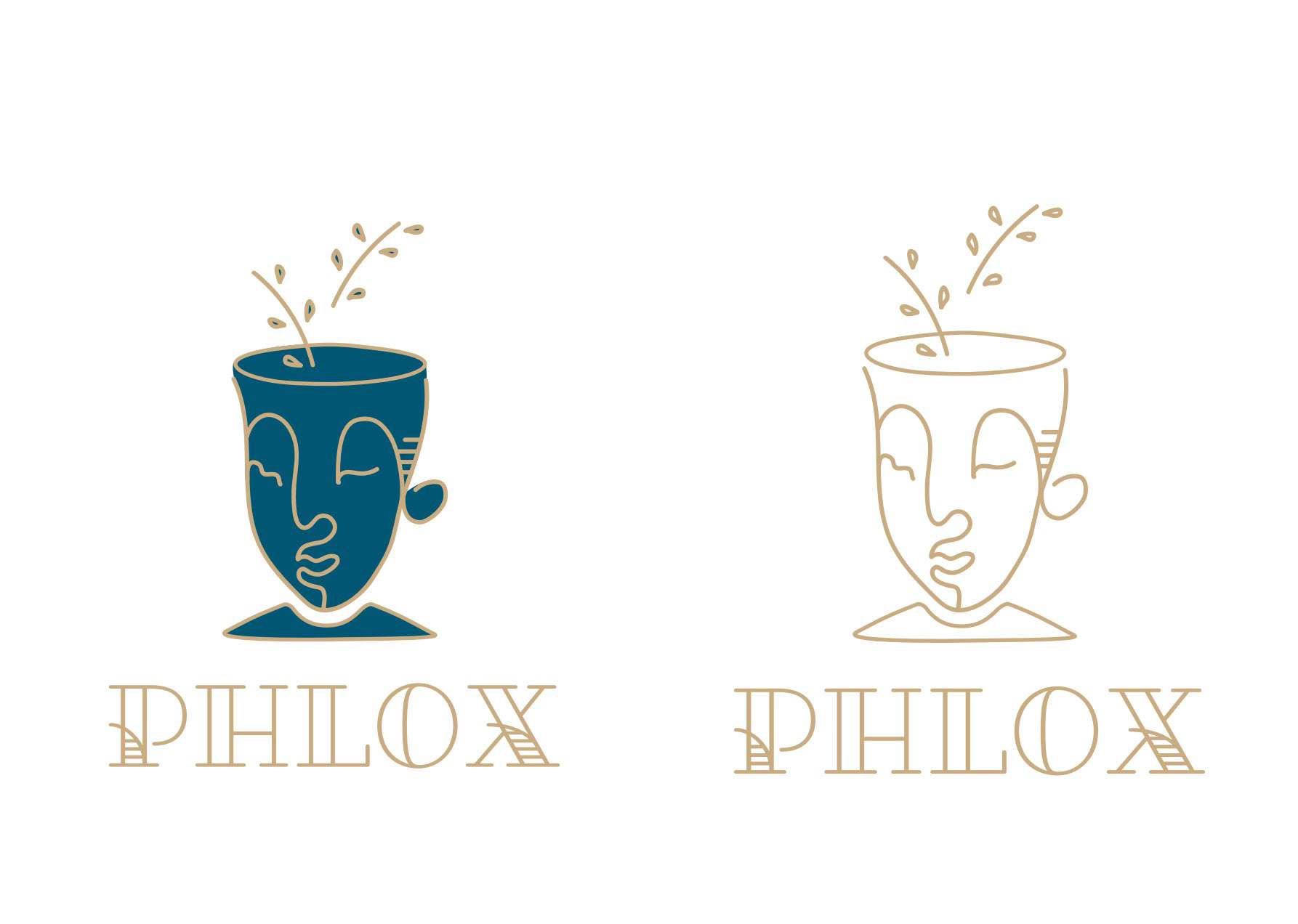 Here at Phlox, we know that you love your coffee just as much as you love the plants on this planet, and that's why with every cup we sell, we are committed to supporting our local community gardens and conserving the environment through our 100% sustainable and ethical practices.
To ensure Phlox's logo captures the main mission of the brand while exploring illustrative and delicate aesthetic aspects of coffee, nature, and the human figure, I conducted mood-board inspirational research, explored various thumbnail sketches, and experimented with a range of typographic choices.
The name Phlox was chosen for its representation of harmony, a perfect fit for a brand dedicated to supporting and conserving nature. The final logo design features 'PHLOX' in the decorative Adobe Font 'Fairwater,' whose leaf-like shapes align perfectly with the plant shop aspect of the brand. While 'PLANT CAFE' was created with the Adobe Font 'Dolly Small Caps,' to complement the main font with a balancing sense of legibility and visual weight.
In addition to the logo design, extensive research was conducted to decide Phlox's overall visual style and ensure that it aligned with Phlox's mission. This included further mood-board exploration,  and the creation of Empathy Maps and Branding Tiles to hone in on the key values of Phlox's overall aesthetic.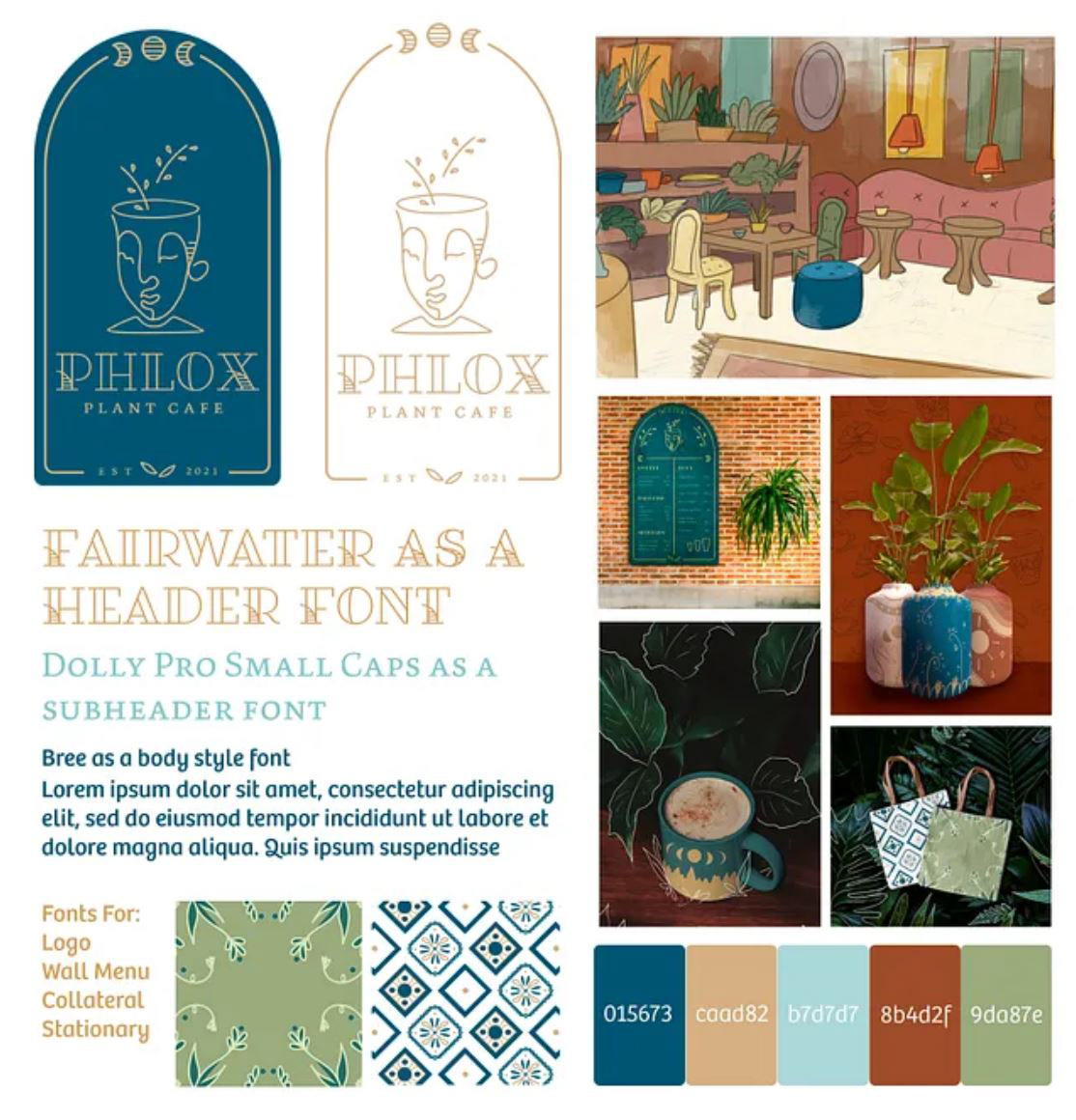 The product designs for Phlox feature a variety of repeating geometric patterns, vintage-inspired textiles, and hand-drawn illustrations, all of which contribute to the brand's cozy atmosphere.
The designs include a comfortable and relaxed muted color palette and also incorporate motifs pulled from Phlox's logo as well, such as its decorative moon phases, leaves, and arched shape.
​​​​​​​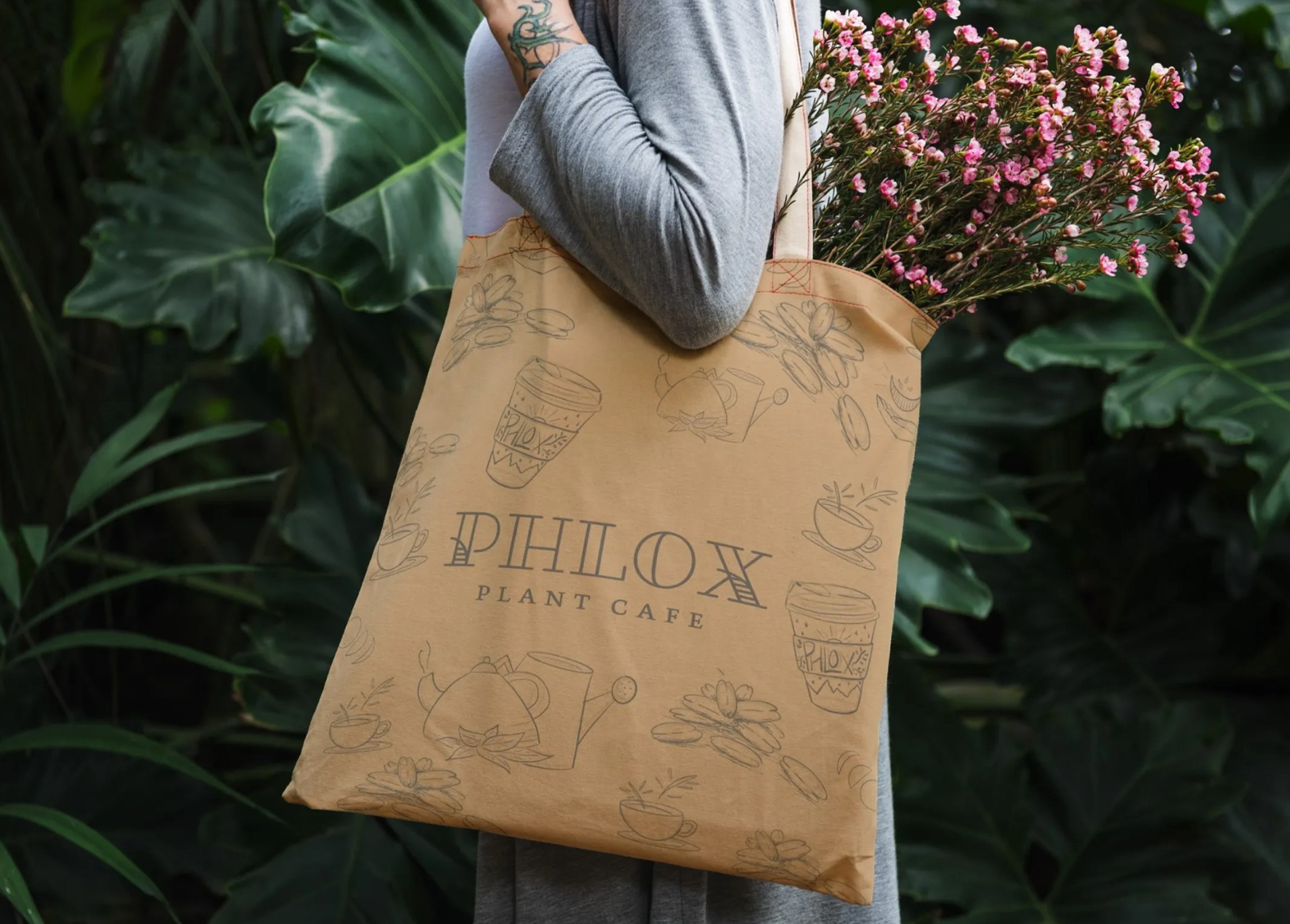 Phlox café and plant shop is a prime example of how small businesses can prioritize sustainable and ethical practices while offering unique products and services. Through their environmentally inspired branding, design, and mission, Phlox wants their customers to know their commitment to supporting conservation-focused practices and their local community around them. And in a world where the topic of environmental conservation is at its climax, it is going to become an ever more present focus in the mission of businesses, both big and small alike.
​​​​​​​
*                 *                  *